Neighborhood & Directions
Apartments In St. Louis MO
The Icon couldn't be at a more perfect or easily accessible location. It's no wonder so many students choose to live here, with St. Louis University being just across the street! Not only are you right by the university, but you are also just a short distance away from downtown and all the exciting restaurant, shopping, and entertainment options it has to offer. Want great food but don't feel like going downtown? No problem! We have a Snarf's Sub Shop, Chipotle Mexican Grill, and Starbucks within walking distance of our apartment community.
With several museums close by you can admire great artwork at one of the many art museums, learn a little history at The Missouri History Museum, or admire vintage motorcycles at The Moto Museum. Or marvel at the beauty of nature at The Missouri Botanical Garden just a ten-minute drive away. Our incredible location gives you anything and everything your heart could desire! Call to tour our community today!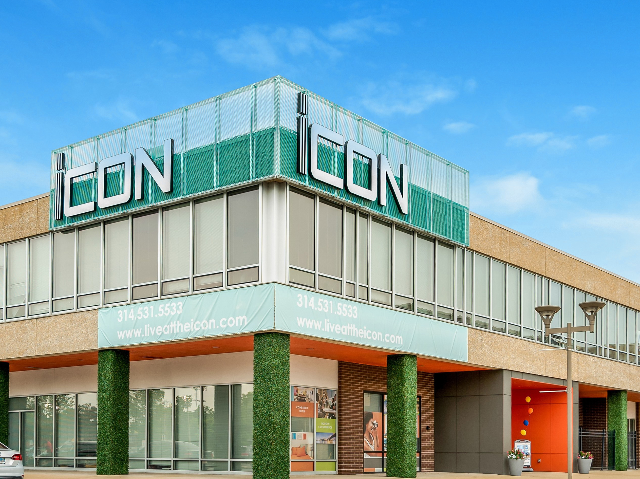 Follow I-170 S and I-64E/US-40 to S Grande Blvd in St. Louis. Take exit 37B from I-64E/US-40E. Then turn right onto S Grand Blvd.